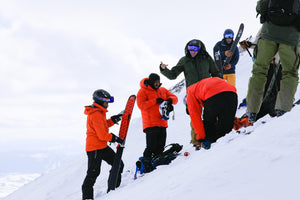 Like Sturgis, but for people who ride trick carbon skis. That was the 2010 tagline for the first DPS Riders Weekend in Jackson Hole, Wyoming and the launch pad for what is now the Riders Collective. We brought together designers, skiers, engineers, photographers, dealers, and customers for a weekend of skiing and good times. Hang out, ski, eat, drink, tell stories, talk shop, the DPS Riders Weekend brought it all together. Fast forward to 2023 and the Riders Brand has grown to encompass the Alta Riders Weekend event and Riders Camp events. The breakdown is relatively straightforward, Riders Weekend events are lift serviced, Riders Camp events are human powered touring. This year we add sled access skiing in the Uintas to the Wasatch Riders Camps, stay tuned to your email for specifics.


Riders Collectives Benefits:
Early access and or discounts to DPS Riders Collective Partners
Free shipping on all DPS orders
Extra 5% discount at Dreamtime and other DPS promotions
Early access to all new DPS and PHANTOM products including Special Editions and Powderworks releases
Early access / booking to all Riders Camps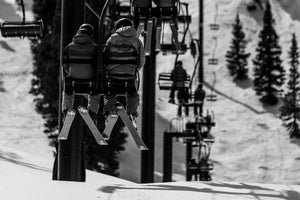 If you own a pair of DPS Skis you are eligible for Riders Collective benefits.
Rooted in the DPS Old Guard
Integral to the creation of Riders events was the Old Guard. The DPS Old Guard is a customer loyalty program that DPS started in the 2005-06 season. In DPS' early years, as the complexities of Pure construction skis were developed, customers endured longer than expected waiting periods for skis. Despite some inherent frustrations, many of DPS' earliest customers proved to be the most loyal, as they sensed either from trial, word of mouth, or philosophy that waiting for DPS skis was worth it. These customers were dubbed the Old Guard, namely for their intense loyalty. The majority of these early customers remain devout DPS customers to this day. Every year, we reward the Old Guard, now defined as those who have purchased a DPS ski either from DPS directly, or a dealer, with special incentives. The summer Dreamtime Preorder event, is one such example; the Old Guard gets early purchasing rights. Today, as DPS' production has become seamless and as more skiers experience the benefits of DPS' ski construction and shaping, we have continued the Old Guard program rebranded simply as The Riders Collective, and will continue to nurture it in the years to come.
Riders Collective Partner Brands